The Saddle Chair is designed to keep the pelvis in a natural position aligning the back, shoulders, and neck, while keeping hips and thighs in a natural forward curve. Tilt feature adds the ability to adjust the angle of the seat for that perfect fit.
Polished Aluminum frame with nylon casters.
Gas height adjustment.
Tilt adjustment.
Supportive Polyurethane foam covered with durable vinyl material.
Vinyl material easy to clean.
Available Colors: Black & Red
Height range- 21″ to 28″.
Seat measurement- 14″ x 17″.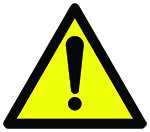 WARNING This product can expose you to chemicals known to the State of California to cause cancer and/or birth defects or other reproductive harm. For more information, please visit www.P65Warnings.ca.gov